▲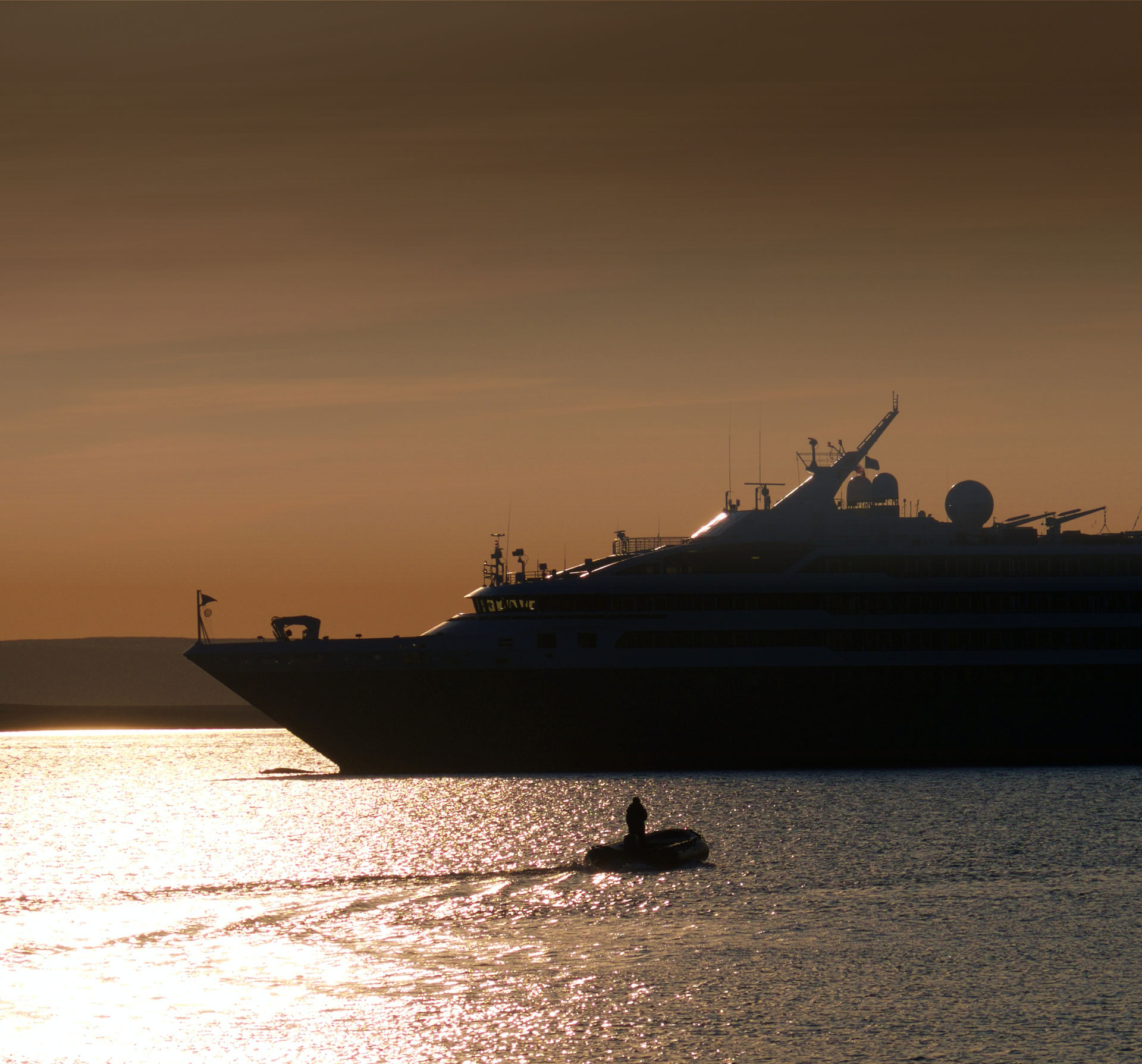 The Wilderness Legacy is geared up and ready for adventure The one-of-a-kind Legacy sails to the farthest reaches, spinning yarns of adventure along the way - like the crew and guests having the time of their lives. Notable features of this one-of-a-kind vessel include beautiful carved wooden cabinetry, a spacious Owner\'s Suite, and the Sea Dragon (a portable launch platform for kayaks and paddle boards). She is ready for exploration, and has the most spacious viewing decks in the fleet. Wherever she sails she announces her arrival with the blow of a whistle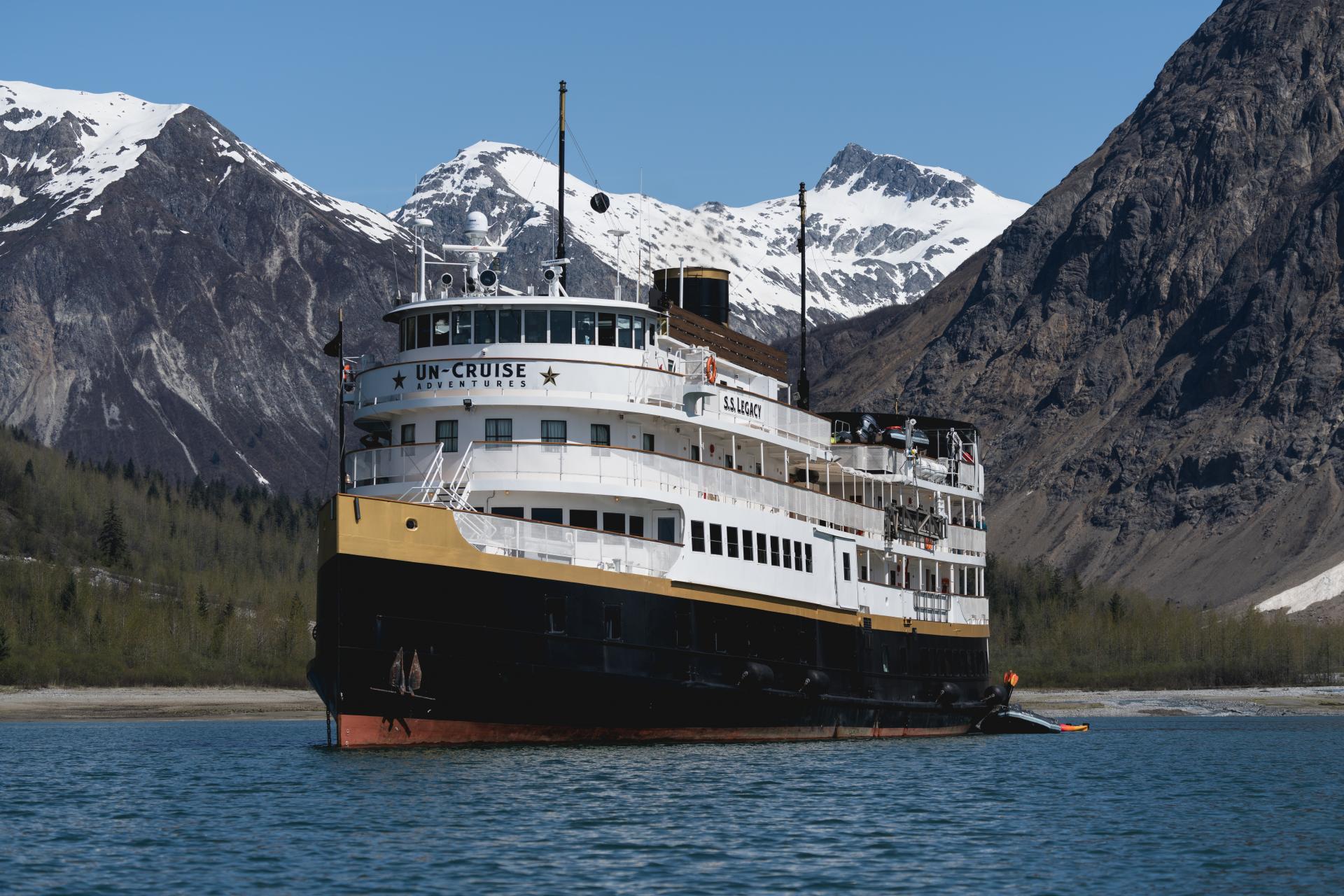 Four decks are ready for guests' comfort and adventure. The bridge deck provides room for sunning, two hot tubs, and the open bridge, as well as the highest of the bow viewing areas wrapping around the front. The upper deck provides the middle bow viewing area. The lounge deck provides the luxurious indoor lounge and bar as well as the largest of the three bow viewing areas. Downstairs on the main deck guests enjoy gourmet meals in the elegant dining room.

The Lounge is the largest of the Alaska fleet, with plenty of room for spotting wildlife, sharing photos, and playing chess - all with a cocktail or soda from the bar.

The Dining Room features open seating at set times. Breakfast, lunch and dinner are served plated at table. Unlimited beverages. alcoholic and non, are included in the price of the cruise. Vegetarian options are always available. Dietary restrictions are happily accommodated with advanced notice.

Onboard Features: Custom made sea dragon kayak launch platform; bow-mounted underwater camera; kayaks, paddleboards, inflatable skiffs, hiking poles; on-deck hot tub; fitness equipment and yoga mats; DVD and book library. Legacy is the only boat in the fleet to offer an elevator. This elevator does not reach the bridge deck. While this makes her a comfortable choice for guests with mobility concerns, guests must still be able to embark and disembark via gangway and climb one flight of stairs. Explorer cabin 309 features a short ramp over the lip to get into the cabin and grab bars in the bathroom, but it is not ADA accessible.
Size & Year
192 Length | 40 Beam | 12 knots or 14 mph | Decks 4 | Gross Tonnage: 1472 | Built 1984 | Registry: USA
Guests
86 Guests | 43 Cabins
100% Cabins Ouside | 0 Balcony Cabins | 3 Triple Occupancy Cabins
Crew
3:1 Guest-to-crew ratio
---
THE POLAR TRAVEL COMPANY LLC
USA
8175 NW 12 ST #120, Doral, FL 33126
Miami - Dade, Florida
Tel: +1 (786) 321-5654
WhatsApp: +1 (786) 705-2241
Email: travel@thepolartravelcompany.com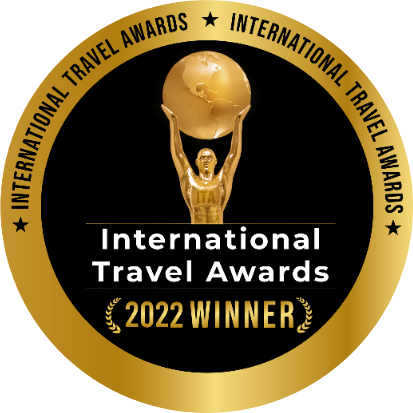 © 2020 The Polar Travel Company | All rights reserved | Terms & Conditions
THE POLAR TRAVEL COMPANY LLC is registered with the State of Florida as a Seller of Travel. Registration No. ST42392.
| | |
| --- | --- |
| | Write us via WhatsApp |